Book Alert: The Subversive Utopia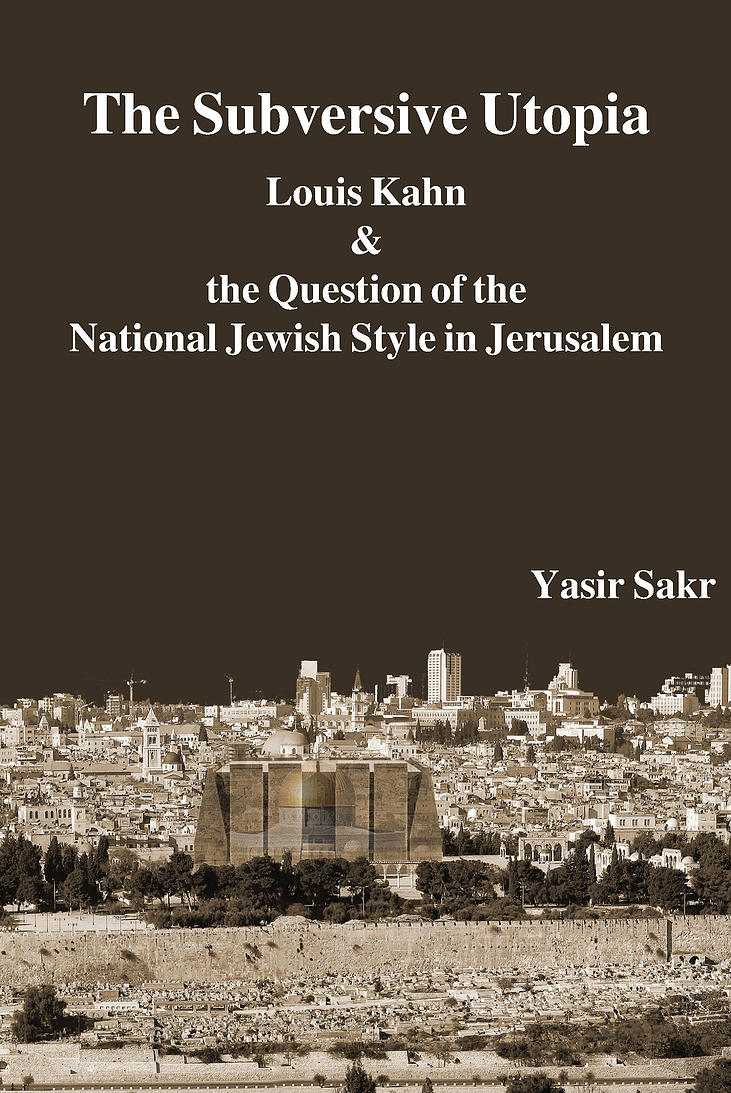 The Subversive Utopia
examines the critical role of modern architects in shaping and transforming national Israeli memory with special regard to Jerusalem. Using as a background the attempts of various architects since the 19th century to construct a national Jewish style, the author focuses his analysis on Louis Kahn's design of the Hurva synagogue in the Old City of Jerusalem. Th is study scrutinizes and pieces together discrepant archival documents, drawings, and accounts of intentions, interpretations, events, policies, and projects in the Jewish Quarter of the Old City of Jerusalem. Th e book reveals an unrecognized crucial interplay of Kahn's Hurvah design with the competing traditional and national symbols of Jerusalem, such as the old Hurvah, the Western Wall, and most important, the mythical Jewish Temple and the Dome of the Rock. Th e drastic impact of Kahn's idiosyncratic design on shaping Jerusalem and its national memory is traced through subsequent archaeological excavation, planning, and designs for the Jewish Quarter and its structures.
Endorsement from the back cover: An invaluable, balanced and thoughtful account of one of the great 'lost' monuments of twentieth century architecture - of its many implications and its consequences. Joseph Rykwert
Yasir Sakr (Ph.D.) completed his Master's and Doctoral studies at MIT and the University of Pennsylvania. He is a university professor and international consultant in architectural design, planning, and development management. He has won several awards in major design competitions and recently managed the urban regeneration projects of the center of the holy city of Mecca, including the grand expansion of the Holy Haram Mosque. A visiting scholar at Harvard Graduate School of Design, Prof. Sakr is currently teaching architectural design, theory, and history at Jordan University of Science and Technology in Irbid. He has published on issues of architectural representation, criticism, history, and national identity.
For more posts about Dr. Sakr and his work, click
HERE
.