Introducing Nanette Hucknall, MSI Press Author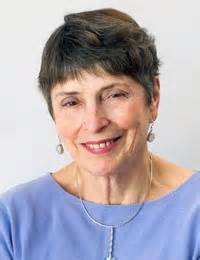 Nanette is a psychotherapist, career therapist, writer, and artist. She is available for lectures and workshops and has designed and facilitated workshops on "Karma, Destiny and Your Career,"and "Living From Your Heart," which she has presented in the United States and in Canada. Nanette has a BA from Cooper Union and is trained in Psychosynthesis. She is a co-founder of The Center for Peace Through Culture, and is the founder and President of Higher Self Yoga. She has published several books on yoga, karma, and better self-understanding.
She co-authored the popular MSI book,
The Rose and the Sword: How to Balance Your Feminine and Masculine Energies
, with the late Dr. Judith Bach.
Her latest MSI Press release is
How to Live from Your Heart: Deepen Relationships, Develop Creativity, and Discover Inner Wisdom,
This book has won many awards, including
Book of the Year finalist

American Book Fest Best Book Award

Book Excellence Awar

d

Pinnacle Book Achieve

ment Award
This book has scored outstanding book reviews from
US Review of Books

Readers' Favorites

New Age Journal

Foreword Clarion

Midwest Book Review Readers' Choice

Midwest Book Review California Watch

Goodreads

Donovan's Literary Services
and, of course, Amazon and Barnes & Noble.
To read more posts about Nanette and her works, click HERE.